Using Background Checks for Online Dating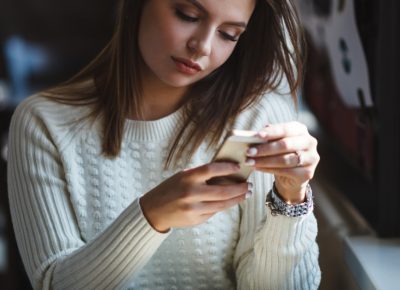 Are you involved in online dating? Are you considering meeting someone online? If so, it is a smart idea to run a background check on the people you meet online. Background checks can be conducted on anyone you come across, and when you run these checks with the help of Reehl Investigations LLC & Security, you will be working with some of the most experienced private investigators in New Jersey. So, what are the benefits of running background checks for online dating?
Confirm the Person is Real
One of the biggest benefits of an online dating safety check is that you can confirm whether or not the person is real or who they say they are. You can perform the first portion of the background check by reviewing their social media profile for real photos, information, if they have friends or family members listed and links to other profiles you can cross-reference.
Check Their Criminal Record
If you have gone out on one or two dates with someone you met online, you have their name and likely their address. You can send this information to private investigators so they can run a background check on your date. Investigators will be able to tell you if your date has a criminal record, anything on their driving record, and can even cross-check the state's sex offender registry to see if their name appears.
Avoid Abuse
A background check conducted by a licensed and experienced investigator can help you avoid entering into an abusive relationship. An alarming statistic about dating and abuse is that every minute, 24 people in the United States are victims of rape, violence, or stalking by someone with whom they are intimate.
Marriage and Divorce Records
Depending on how in-depth you'd like the investigation to go, you could even find out about your date's marriage and divorce history. If you don't want to date someone who has been divorced, you can find out before you get too involved in a relationship. The same can be said about dating someone who winds up being married.
Learn about Your Date
Asking for a private investigator to check the background of someone you met online is not a trust issue. It is helping you stay safe and avoiding being hurt before you get too involved with the person. You might think that you know the person well, especially if you have been communicating with them quite often online, but there might be skeletons in his or her closet that you deserve to know about before meeting them in-person. Did the person claim that they've recently moved to the area? You might be able to find out if this is true or if they have been living in the area for most of their life.
Schedule a Background Check Today
Are you ready to have a background check run on the person you met via online dating? If so, be sure you schedule the background check with one of the experienced investigators from Reehl Investigations LLC & Security by calling 1-609-744-6102 today. You can also complete a contact form and one of our investigators will reach out to you as soon as possible.