Atlantic County Private Investigators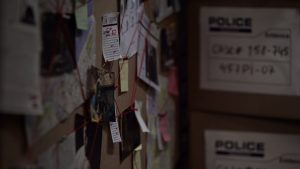 Reehl Investigations is your premier team to call for Atlantic County private investigators. When you come to us for assistance, we make sure that the matters you need looked into get handled by the most meticulous minds and that you get to the truth.
Sometimes, you may be suspicious of a spouse or employee, and you may know in your gut that you're justified in your suspicion. You may not want to face the truth, but it's better that you do know the truth…and that you have evidence that you need when that truth comes out.
By coming to Reehl Investigations, you'll have the benefit of meeting a crew of highly trained and disciplined tacticians with years of experience in investigating. Your search has brought you to the best team in Atlantic County private investigation.
Expert Atlantic County Private Investigators Services
We are a full-service private investigation and armed security firm with years of experience delivering first-class private investigative results and armed security services. We specialize in all sorts of investigations, ranging from workers' compensation, spousal research, and missing persons, to name a few. Using the best resources available, we provide a personal touch to ensure we fulfill your investigative needs. Our investigators have a thorough understanding of the Atlantic County area, plus an unrivaled level of dependability, integrity, and professionalism.
The top-notch professionals at REEHL have over 24 years of experience in Law Enforcement and Investigative Services. Our clients receive exceptional services through expertise in extensive investigative matters. You'll meet Ed, Jeffery, and Johnnie as they handle your investigative matters. They have over 60 years of combined service in law enforcement and resident protection services. Get the best help early on in your investigation by contacting them soon.
Our staff helps people just like you get answers that only experienced private investigators have the skills to obtain. You can view their track record for yourself here to get a better look at the impact they've had in the Atlantic County area. Trust in the talents of these specialists to thoroughly look into your case.
To get started with the premier Atlantic County private investigators – click here for our contact form.