How Private Investigators Play a Key Role in Finding Missing Persons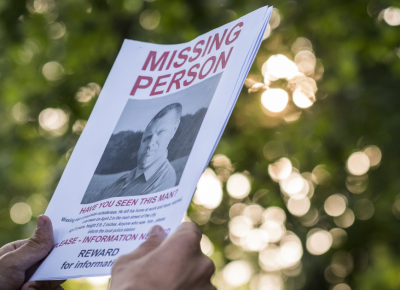 Private investigators are more than just people you hire to catch an unfaithful spouse or investigate an employee who might steal from your business. Private investigators (PIs) also play important roles in finding missing persons. They often work hand-in-hand with local police departments when children and others go missing.
Reasons to Use Private Investigators for Missing Persons Cases
Most private investigators are former law enforcement officers, so they have been involved in missing person searches in the past and know what it takes to get the job done successfully. One of the benefits of hiring a private investigator for finding a missing person is that you now have access to a vast network of resources. The network of a private investigator includes other PIs in the area as well as paid confidential informants. This is how information is collected on the street. Investigators also work tirelessly scouring social media to find any clues of why or where a missing person might be during the investigation.
Experience Questioning Witnesses
Many PIs also have experience questioning witnesses and other people who are related to the missing person. Obtaining accurate, relevant information from a witness is a special skill that takes years to perfect. Investigators know how to ask the appropriate questions to get answers. PIs will also ask questions of potential suspects and then watch and study their behavior and actions when answering.
The Search
The actual search is another area where private investigators help in how to find a missing person or a lost child. Police departments might not have the tools or the manpower to conduct a massive search. A private investigator usually has the resources to pay for help with the search. They can also search for the missing person on the land, sea, or by the air. Other equipment used during the search includes night-vision goggles, heat cameras, and tracking devices.
Surveillance
Surveillance is a critical component of any investigation and will undoubtedly be used in a missing person case. Surveillance is used to find missing pieces in the investigation and could wind up providing the PI with answers to questions that previously stumped them. State-of-the-art cameras can help the PI obtain evidence that could lead them to the missing person. The PI might conduct surveillance at a specific location or follow a person of interest.
Your Privacy Is a Priority
We respect your need for privacy. In cases where publicity could potentially hurt the case, we will keep this private. Whomever you want to find, a PI can help you. We understand that certain matters may be time-sensitive, so we strive to complete our investigations in an efficient and timely manner.
Call Reehl Investigations Today
Has your child or other loved one gone missing? Are you having trouble locating your spouse? If so, you need to utilize the experience of an experienced New Jersey private investigator for a missing persons case.  Call the office of Reehl Investigations LLC & Security at 1-609-744-6102 to schedule a consultation for your case.