Using a Private Investigator to Prove Infidelity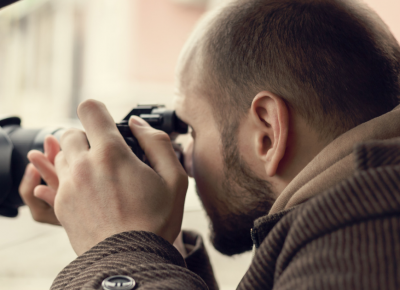 Infidelity is a leading cause of broken relationships. Whether you are dating, engaged, or married, infidelity can quickly bring an end to your bond no matter how long you've been with your significant other. Cheating is a serious problem that many people can never forgive, especially if it has become a pattern. Do you suspect that your significant other is cheating on you? Do you want to collect enough evidence of the infidelity before accusing them of such an action? If so, you will want to use a private investigator (PI) to conduct some surveillance.
Put Your Worries to Rest
Are you concerned about the actions of your significant other when they are at work or outside of work? Do you want to put to rest your worry and fear that they are cheating on you? If so, hiring a private investigator to surveil your significant other is a smart move to make. The results of the investigation will either ease your fears or confirm your suspicions. Either way, you will have a definitive answer as to what has been happening behind your back. Having concrete evidence that either proves or disproves infidelity can help your stress levels immensely.
Discrete and Professional Surveillance
When you hire a private investigator due to the suspicion of infidelity, you will be working with someone who offers discreet and professional surveillance tactics. You should never try to conduct surveillance of your significant other yourself because of your lack of professional experience. A private investigator will be able to collect evidence, including pictures and videos, without ever being discovered by your target.
Quick Confirmation
A private investigator can likely confirm suspicions of infidelity quickly, especially if you present the PI with concrete signs of cheating. It might not take long for the PI to collect some photos or other evidence of infidelity, allowing you to review the report and then move forward with your life.
A Thorough Investigation
If you are concerned that your significant other might be doing more than just cheating (like living a second life), a private investigator will be able to conduct a thorough investigation. For example, are you worried that your significant other is cheating on their spouse with you? Or, are you worried your spouse is also married to someone else or has another family? This can be extremely difficult to prove when you don't have anything other than suspicions. A private investigator will be able to look deep into the life of your significant other to ascertain what it is they are up to when not at work or home.
Cheating Spouse? Call Reehl Investigations Today
Are you under the belief that you are being cheated on in New Jersey? Do you want to reassure yourself that your significant other is being true to you? If so, you will want to hire an experienced private investigator to conduct some surveillance. Call the trusted team from Reehl Investigations LL & Security at 1-609-744-6102 to schedule a consultation today.