The Importance of Knowing the Difference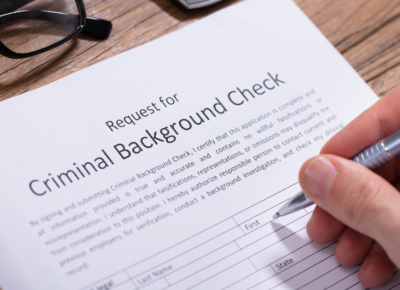 Do you own a company? Do you need to hire a nanny for your child? Are you hiring a caretaker for an elderly loved one or a disabled child? If you answered yes to any of these questions, you will want to have a background check performed prior to making a decision as to who you will hire. It's also important to conduct a background investigation into the applicants for the position you are filling. Here are the key differences and why it's important to conduct both before hiring.
The Background Check
A background check is used in various situations to learn more about a candidate. A background check might not necessarily provide you with a clear picture of a person's criminal record, but more so their driving record, education, credit, drug use and references. A background check is a great way to find out if a candidate for your job is lying on their resume or application. Portions of the check won't cost you any money either, such as the reference check. Most background checks these days also consist of looking into the social media use of the candidate to see what type of content they post online.
If you decide to conduct a background check for a new candidate you will need to obtain their permission to look into the following items from their life:
Credit history
Driving record
You do not need permission to check the education of the candidate, the references provided, or to send them for a drug test. Almost all employers require that their candidates go for a drug test or else they will not be offered employment.
The Background Investigation
As important as the background check is to the hiring process for any type of job, you should still conduct a background investigation. An investigation will dig much deeper into your candidate's personal life and history than a typical background check. Some of the components of a background investigation include the following:
Check of sexual offender lists
Verification of the candidate's identity and their citizenship (determining if they are legally permitted to work in the United States)
Review of previous employment and previous addresses (helps verify that there are no gaps caused by time in jail)
Review of county, state, and federal records to ensure that your application did not hide anything important from your past
It doesn't cost much more than a background check to have a background investigation conducted for all of your candidates. In fact, both are so affordable that you should have both a background check and background investigation conducted for your candidates. There's really no price you shouldn't pay to protect your business, your loved ones, your clients, your current employees or anyone else who will be around the candidate when hired.
Call Reehl Investigations Today
The next time your business needs to hire a new employee, or if you are looking to hire a caretaker for a sick family member, you should conduct both a background check and investigation into the candidates. Contact Reehl Investigations LLC & Security today at 609-744-6102 to schedule a consultation with an experienced member of the team.