The Benefits of Hiring Private Security for Your N.J. Business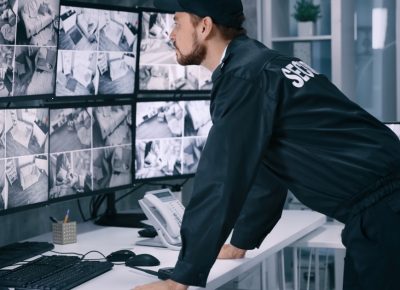 Owning a business comes with a lot of responsibility. You need to manage the daily operations, the hiring and firing, the payroll, and customer service. All of this can be daunting, especially when it is a small business. You might not have the help you need on the administrative side to spread the responsibilities around to others. Another important aspect of running a business is making sure your employees are protected. Today, the team from Reehl Investigations LLC & Security will provide you with the benefits of hiring private security for your N.J. business.
Crime Deterrent
Hiring private security guards for your New Jersey business will help as a crime deterrent. Many businesses that sell products and goods, especially in highly trafficked areas like malls, will hire security guards. When there are high-priced items like phones, purses, electronics and other items present, a company will take the extra step to secure its bottom line aside from simply installing security cameras.
Improve Service Offered to Customers
A security guard can also improve the service you are able to offer your customers. For example, they can walk customers to their cars at night or provide them with directions to the right department within your store. Many guards will take pride in where they work, ensuring that there are no hazards at your store or office that can lead to accidents involving your staff or customers.
Quick Response Time
Having an armed security guard at your business in New Jersey will help to speed up the response time to any type of incident. The incident doesn't have to just be related to security or crime. A security guard can assist if an employee goes into cardiac arrest by grabbing the automated external defibrillator (AED) off the wall and bringing it to where the employee is located. The guard could also help administer CPR – if trained – and even provide first aid.
Around the Clock Monitoring
Do you run a business where employees are present around the clock? Is your business home to sensitive information or products? If so, you might want to consider hiring an armed guard for 24/7 security. Knowing that someone is watching your business around the clock can help you sleep better at night. Any incident that arises in the middle of the night can be handled in the same amount of time as the daytime hours, reducing loss to your business.
Provide a Sense of Security
Quite possibly one of the biggest benefits of hiring private security for your New Jersey business is that it will provide you and your staff with a sense of security. It doesn't matter where your business is located; crime can occur anywhere at any time. When your employees have a sense of security, they will be able to focus better on their duties, helping your company be more productive.
Need Security for Your Business? Call Today
If you need to hire private security guards for your New Jersey business, make sure you call the experienced team from Reehl Investigations LLC & Security. Call the office at 1-609-744-6102 to schedule an appointment with our team.