Does a Private Investigator Need a License?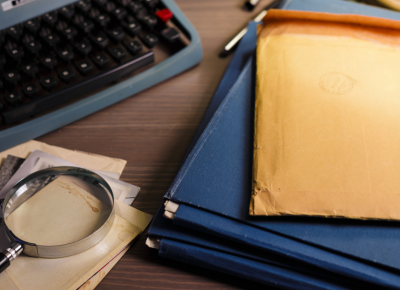 If you are considering hiring a private investigator, it's a good idea to do a little research into the requirements to operate as one. You should never hire a private investigator who does not follow the laws governing their profession, including licensing. Today, the team from Reehl Investigations LLC & Security will explain the requirements that private investigators must meet in order to practice their profession.
Do PIs Need to be Licensed in All States?
As of right now, there are just five states that do not require private investigators to obtain a license to practice. Those five states include Alaska, Idaho, Mississippi, South Dakota, and Wyoming. Although there are no state requirements, Alaska and Wyoming enact local requirements for licensing of private investigators.
How Private Investigators Become Licensed
In order for a private investigator to obtain a license to practice in the states that require them, the interested party will need to meet the following criteria:
Education and experience
Application procedures
Renewal procedures
Mandatory firearms training
Firearms certification
Firearms certification renewal
Other requirements include the following:
Minimum age of 21 (some states require PIs to be 25, including New Jersey)
A high school diploma or GED
Hold citizenship or residency in the United States
In New Jersey, the licensing for private investigators is handled through the State Police. The licenses available for private investigators in New Jersey include the following:
Corporate
Individual
Corporate license officer
LLC license member
LLC license
Partnership license
Hiring a Reputable, Experienced PI
If you are looking for a private investigator to conduct an investigation into a cheating spouse, an employee who might be stealing from your business, or a neighbor who has been harassing your family; it's important to hire a reputable, experienced private investigator. A PI who has experience in the field and who comes highly recommended will be able to provide you with the results you desire from the investigation. They will also have the required license to practice, know the laws of where they practice, and know what they can and cannot do to acquire information or evidence.
Finding a Reputable PI
Never used a private investigator? If not, you need to know how to go about finding a reputable PI in your area. Be sure to follow the tips outlined below in determining whether or not a private investigator is reputable:
Ask for a referral from someone you trust
Check the license status of the PI
Find out if they have business insurance
Discuss their confidentiality policy
Find a comfort level with the PI
Ask for and sign a contract
Determine the fee ahead of time
Examine prior successful cases of the PI
Call Reehl Investigations Today
Are you ready to prove that your spouse is guilty of infidelity? Do you want to find out who is stealing from your company? If so, it's time to call the experienced team from Reehl Investigations LLC & Security in Burlington County, NJ today. Contact us at 1-609-744-6102 to schedule a consultation.