Salem County Private Investigators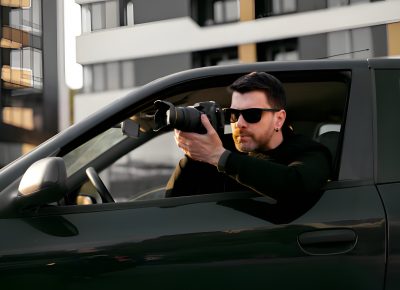 At REEHL Private Investigations & Security, our team of dedicated Salem County Private Investigators stands ready to meet your every investigative and security need. Our firm, led by seasoned professional Ed Horner, brings over 40 years of combined experience in delivering exceptional results in private investigations and armed security services. We cater to a diverse range of clients, providing them with the vital information and support they require.
Understanding Your Needs
At REEHL Private Investigations, we recognize that uncovering the truth can often be a challenging and emotionally taxing process. Beyond providing evidence, we go the extra mile by offering post-evidence solutions to support you through every step of your journey. We assist in processing information, managing emotional stress, and formulating a strategic plan for your way forward.
Our Salem County Private Investigators
As a full-service private investigation and armed security firm, we proudly serve the South Jersey and Greater Philadelphia regions. Our comprehensive suite of services includes:
Workers' Salem Claims Investigations: We specialize in meticulously probing workers' compensation claims to ensure their legitimacy.
Corporate Investigations: Our expertise in corporate investigations safeguards your business interests and confidential information.
Alimony and Child Support Investigations: We provide the critical evidence required for alimony and child support matters.
Background Checks: Our thorough background checks help you make informed decisions in various scenarios.
Missing Person Investigations: We use advanced techniques to locate missing persons, offering peace of mind to concerned families.
Employee Investigations: Our services assist employers in dealing with issues of misconduct or fraudulent activity within their organizations.
Spousal and Adultery Investigations: We discreetly uncover the truth in delicate personal matters.
Post-Evidence Alternatives: Beyond evidence, we support you in taking meaningful action, and offering guidance and solutions.
Your Trusted Salem County Private Investigators
When you choose REEHL Private Investigations, you gain a partner committed to personalized attention, unwavering professionalism, and the strictest confidentiality. We work closely with you to understand your unique requirements and tailor our investigative approach accordingly. Our dedication to delivering precise and timely results sets us apart as the reliable and trusted investigative partner of choice in Salem County.
Contact us today to discuss your private investigation needs. Our dedicated team is prepared to provide you with the support and solutions required to uncover the truth and guide you toward a brighter future. Trust REEHL Private Investigations to be your steadfast partner in navigating complex situations and ensuring justice prevails.