Merchantville Private Investigators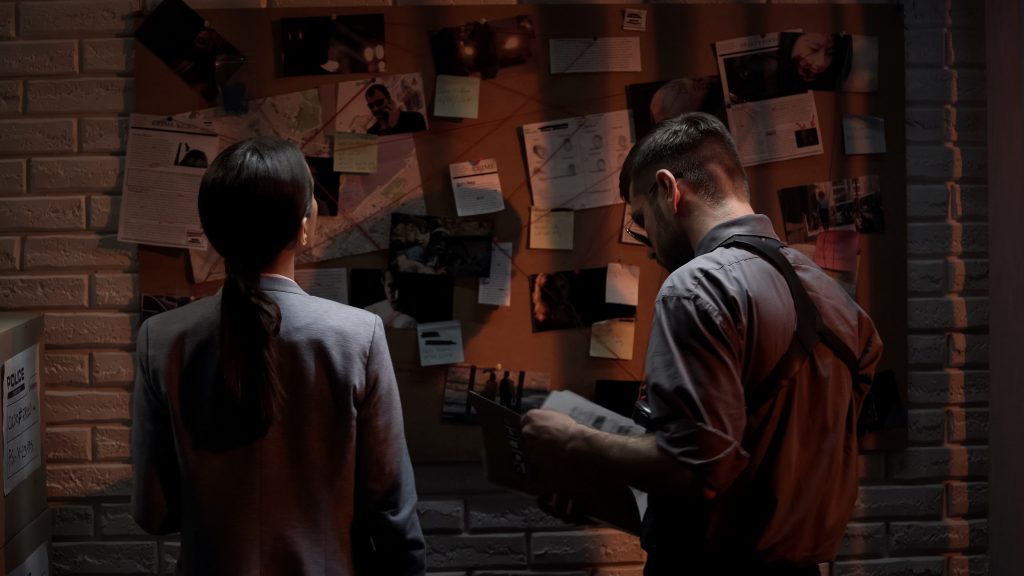 When you have suspicions of a spouse, employee or missing person, it's time to get to the truth. Call the Merchantville private investigators at Reehl Investigations to be the extra eyes you need, get to the bottom of the situation, and provide the evidence you need for proof.
It's never easy to face the thought of a spouse having an affair or a longtime employee stealing from your company. But you are better off knowing the truth, however difficult it is…and you are most certainly better off having real and documented evidence of that truth. Our professionals can get the job done for you discreetly, and help you move forward with our findings.
Our Merchantville Private Investigators
Services
WORKER'S COMP INVESTIGATIONS
If there were no witnesses to the accident, they delayed filing a claim, or are filing multiple claims; we can investigate whether the claimant's injury is real and if it truly was a result of employer negligence.
CORPORATE INVESTIGATIONS
Corporations get involved in wrongdoing all the time, from mismanagement, employee misconduct, or third party fraud. If you're considering partnering with a corporation, REEHL Investigations can conduct thorough research of their inner workings and ensure that company is conducting business lawfully.
SPOUSAL INVESTIGATIONS
If you suspect that your current or future spouse is being unfaithful, which affects your life decisions, the best thing for you is to find out the truth. REEHL Investigations can confirm your suspicions through many forms of investigation, and provide real evidence to you to help you move forward.
ALIMONY & CHILD SUPPORT INVESTIGATIONS
REEHL Investigations can find the answers for you and provide recommendations for moving forward, including dealing with the shock and pain of finding out a painful truth.
BACKGROUND INVESTIGATIONS
REEHL Investigations can assist you as a business owner in a variety of areas. We can perform traditional background checks that suit most business needs. However, if you are in a sensitive area of business and need to go beyond traditional checks, we can accommodate your needs.
MISSING PERSON INVESTIGATION
We do background searches, pursue leads, look for name changes and prior addresses, and interview associates and friends. If you would like help from a private investigator, reach out to REEHL Investigations today.
EMPLOYEE INVESTIGATIONS
Reehl Investigations specializes in insurance fraud investigations and false insurance claims. Even at a corporate level, from mismanagement, employee misconduct, or third party fraud- everyone is subject to the lure of getting away with greed.
POST EVIDENCE ALTERNATIVES
In our experience, the information we provide is not always easy for our clients to emotionally and logically process. That's why we offer post evidence alternatives.
It's never easy to face a tough truth…but it's time for you to know the truth. Get started today and find out the reality of your situation and gather the evidence you need to move forward. Contact the Merchantville private investigators at Reehl Investigations today, or click here to request a free consultation. We're here to help you with the tools you need to move forward and take action on your suspicions.
Our Team
Our armed security personnel have more than 200 years of combined law enforcement experience.
Ed Horner
Member of FOP Lodge 30 of NJ and PA and New Jersey Licensed Private Investigators Association (NJLPIA)

11 years as a Patrolman for Camden County Police

Police Dispatcher with the Delaware River and Bay Authority
Jeffery Craig
Narcotics Task Force

Task Force Personnel

U.S. Army from 1982-1986 in Military Intelligence, with a Top Secret Clearance

Awarded the Army Commendation Medal
Johnnie Miller
5 years in the U.S. Navy

25 year career serving in the NJ Department of Corrections.
Interested in updates and investigations advice? Be sure to follow our Facebook page!